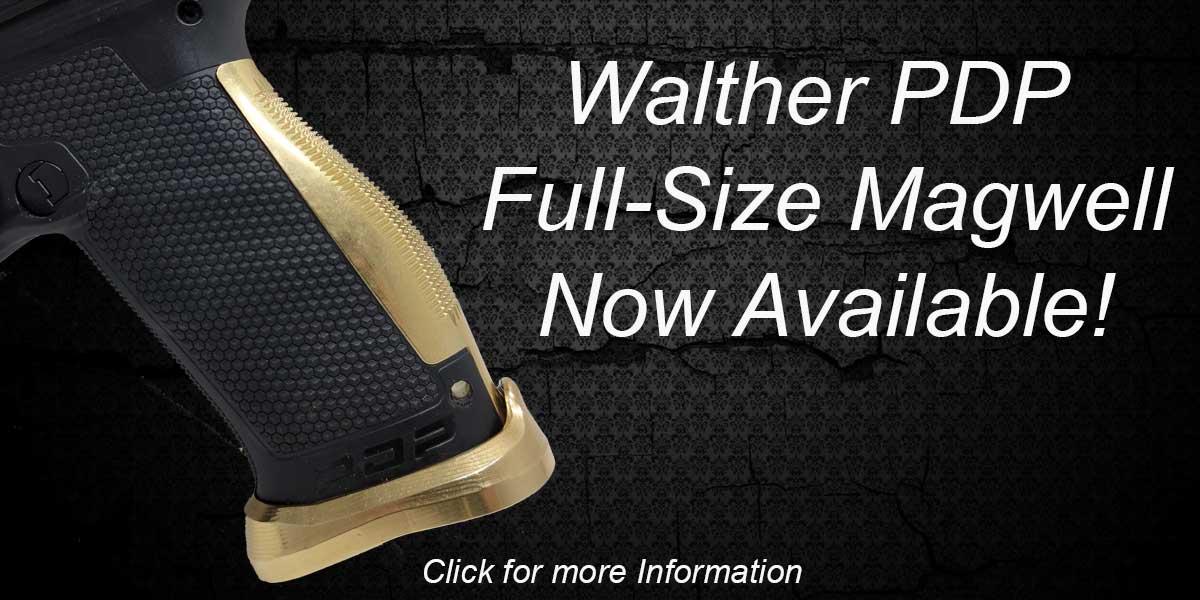 It's finally here! Check out our new Walther PDP Full-Size Magwell.
The TF magwell for the PDP offers a sleek, cost-effective way to get the most out of your pistol. Combined with the TF metal backstrap, the system lowers the center of gravity (for better handling), increases mass (for softer recoil), and makes reloading much easier.
Available in Brass, Shiny Aluminum, Blue, and Black.