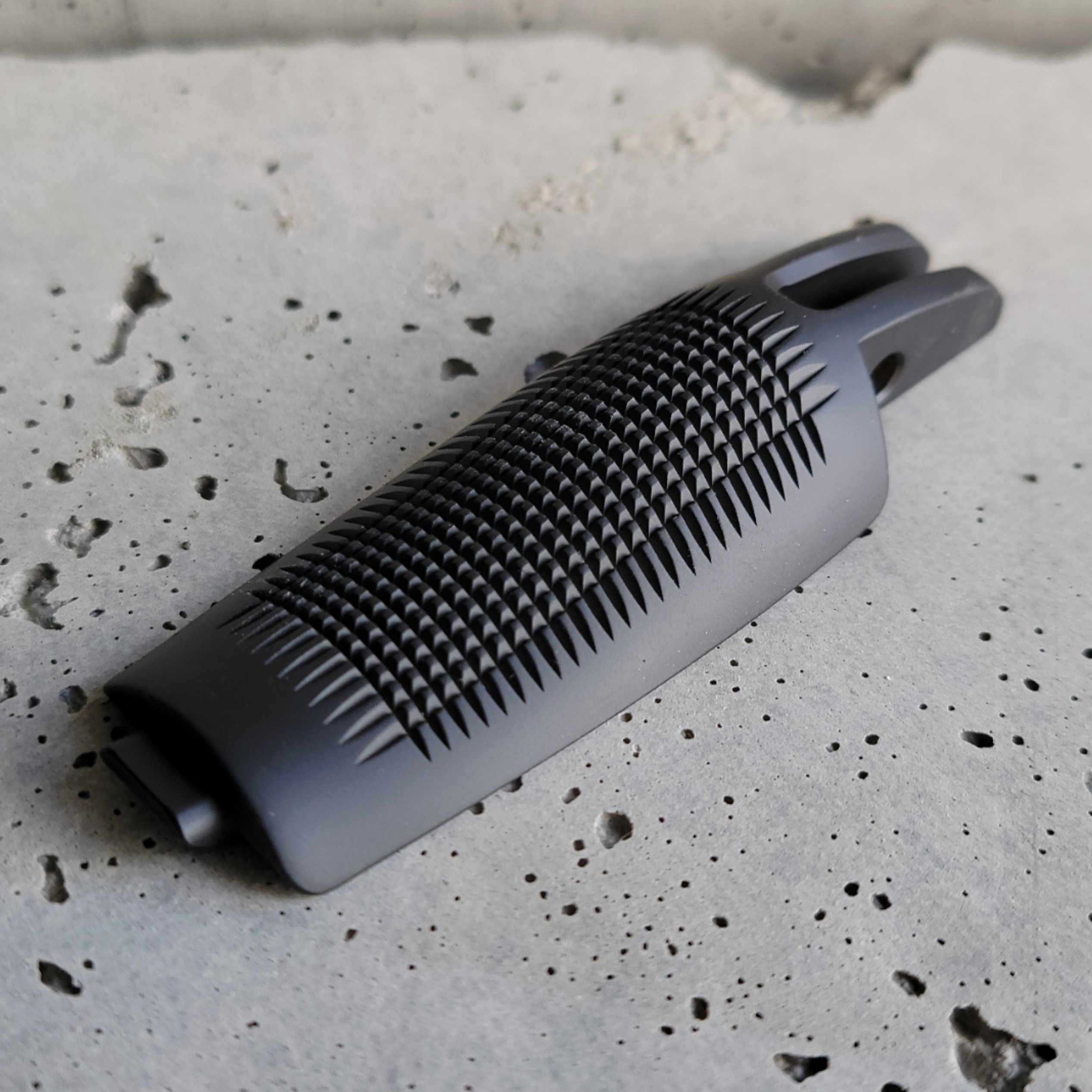 Our new Walther PDP backstrap grip panel is now available in Brass cerakoted blue or black!
Upgrade your Walther PPQ or PDP Compact with our solid brass backstrap.
Our current model mimics the profile of the "medium" backstrap used by most Walther drivers, but uses actual checkering. The result feels smoother but stays in place better in recoil (in our opinion) giving better overall control.
Of course our backstraps are cut to work with the Taylor Freelance magwell, and should also work with the Walther Pro magwell (which mimics our design).
The brass backstrap is perfect for USPSA Carry Optics, but likely will not be allowed in IDPA due to their prohibitions on "brass grips." If that changes, somebody let us know!