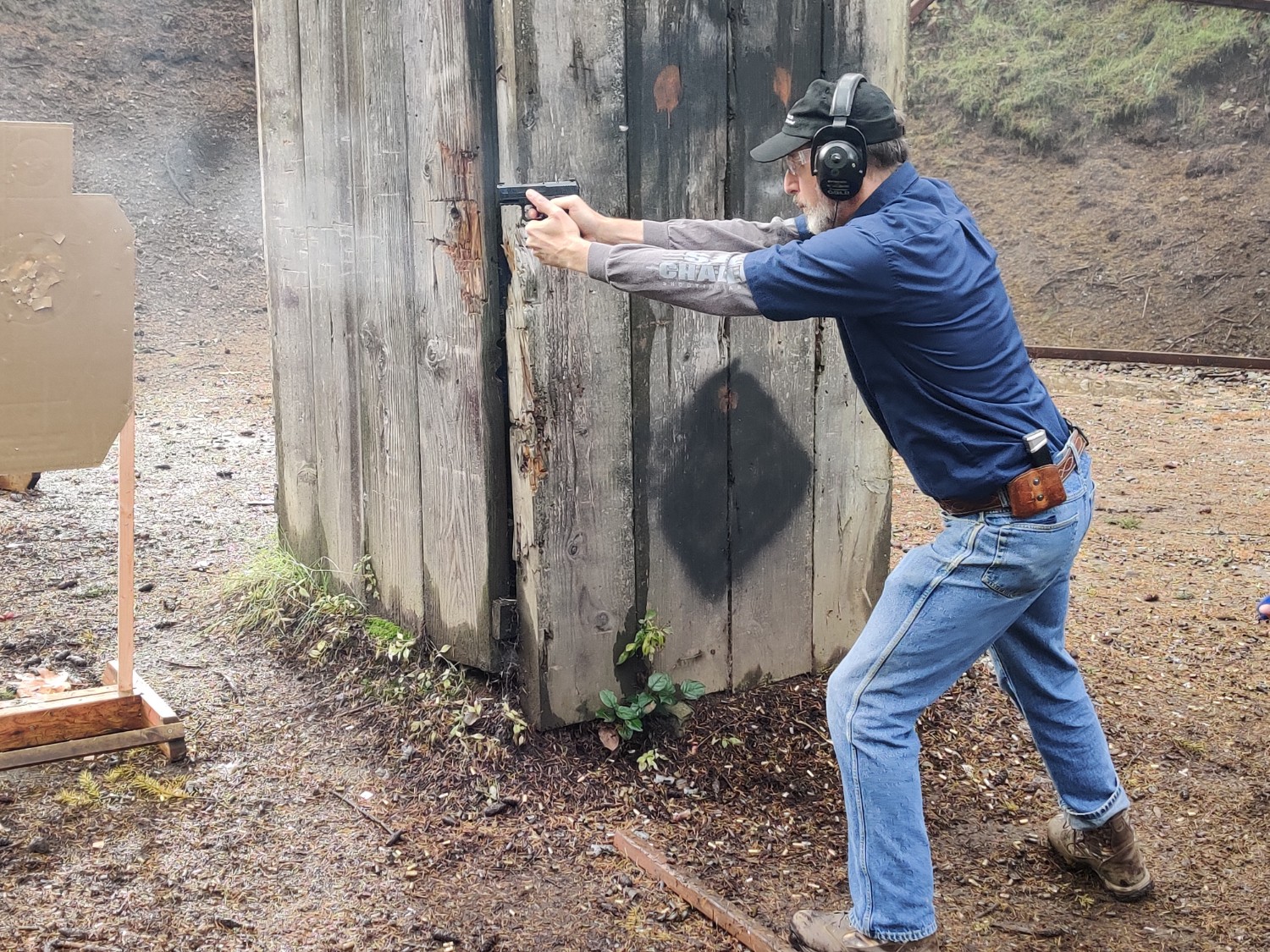 Robin Taylor took his MC9 carry gun to the ASI match at Renton Fish & Game this weekend. Lookin' pretty good for a guy that was carrying a cane!
"The MC9 with a brass backstrap ran like a top. Easy to control, comfortable, and 100% reliable so far," says Taylor.
Renton's ASI program has an enviable reputation for being a well-run show. They put 104 shooters through a seven-stage ASI shoot in roughly three hours! Even with tearing the event down, everyone was gone by 2:00. Congrats to Martin Pawlina and Robb Wolfe for that! Special thanks to Renton's Greg Meboe for the photo.